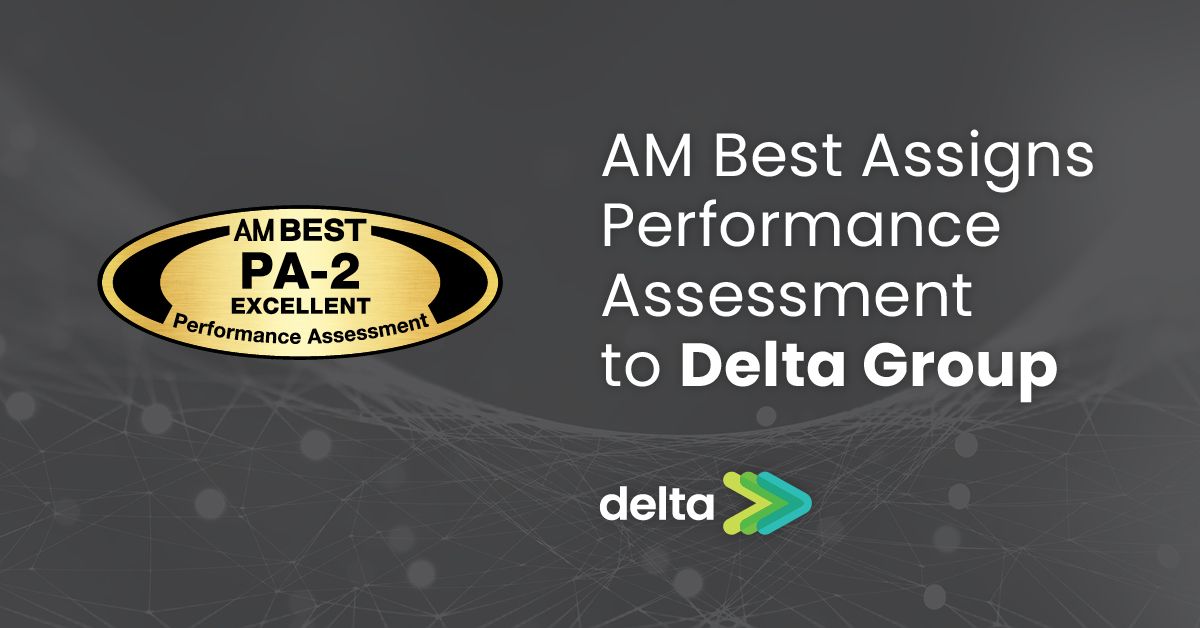 We are delighted to share some great news - that Delta has received a performance assessment of PA-2 Excellent from AM Best, the New Jersey-based global credit rating agency that specializes in insurance.
The assessment covers our operations across Asia Pacific, based on an assessment of our New Zealand and Singapore businesses.
Managing General Agents like Delta aren't normally able to undergo such a review process, and AM Best is the first rating agency to review companies like ours. Delta is the first underwriting agency business in the Asia Pacific region to be assessed.
It's immensely gratifying to be awarded PA 2 Excellent from AM Best on our first assessment, and for the outlook of our relatively young company to be considered "stable".
We also expect that the announcement will be of particular interest to you, our partners. It's a mark not just of financial strength, but also professionalism, governance, our extensive underwriting and claims expertise and the quality of our people and the relationships we've formed. This should give you peace of mind about the long-term sustainability of our business, financially and operationally.
Our mission is to give our customers the confidence and security they need to succeed in business, and we believe our assessment reinforces that you and your clients are in good hands when dealing with us.
The process was a comprehensive assessment of five areas of the companies' operations: underwriting capabilities; governance and internal controls; financial condition; organisational talent; and depth and breadth of relationships.
AM Best has independently determined that our sophisticated governance framework, along with an experienced senior management team, and a focus on developing talent elevates our products and the coverage we can provide to our customers.
This has been as robust and rigorous a process as you can get, and the outcome – a PA-2 Excellent assessment at our first go, is a game-changer for us.
It also fuels our passion to create even more value for our customers through our operations, and this is a significant milestone as much for them as it is for us, as we look forward to our continued relationship with you in the future.