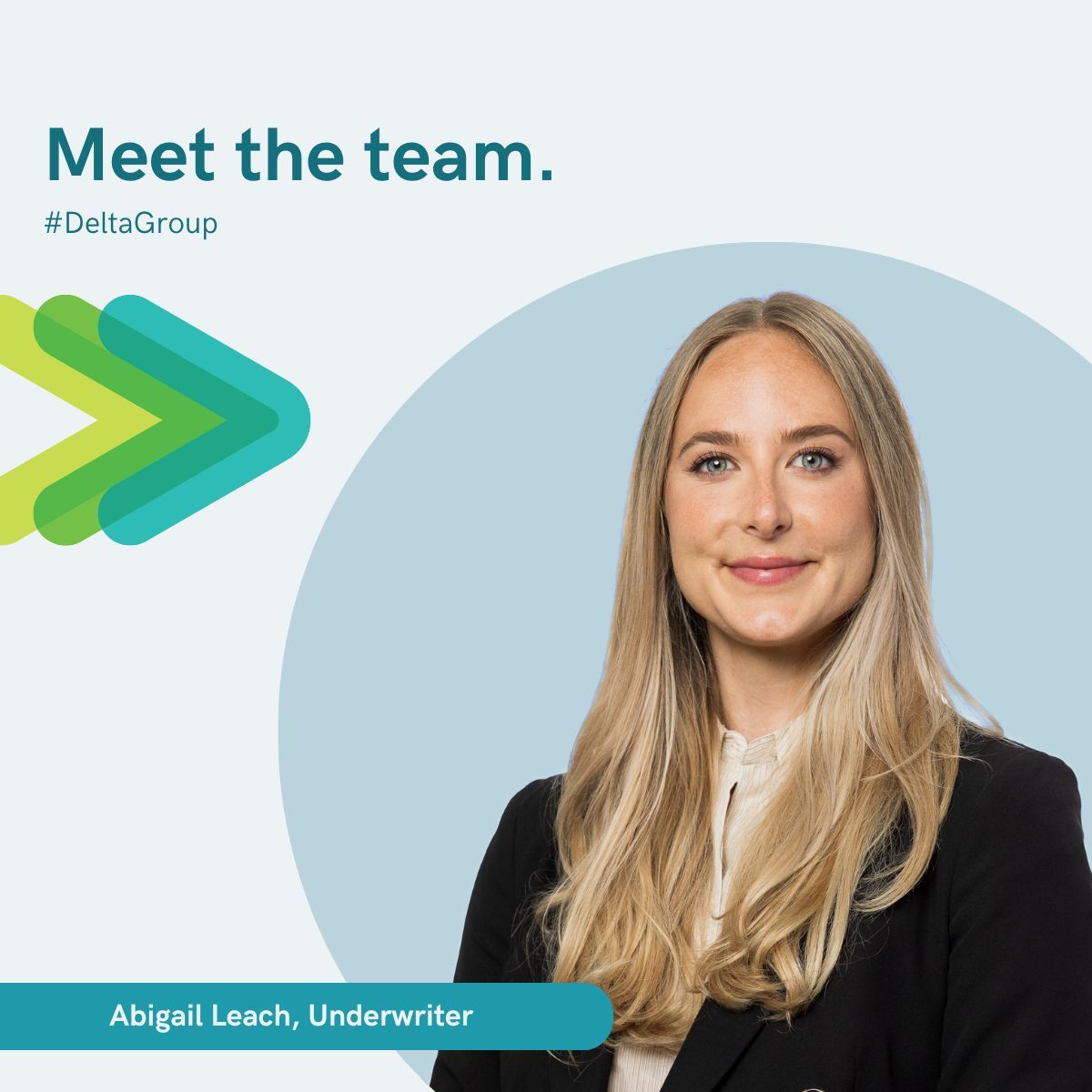 Delta Spotlight - Abigail Leach
Like a surprisingly large number of her colleagues, Abi Leach got into insurance almost by accident, only to discover she quite liked it. "I fell into it on finishing Uni, going into a broker support role with Marsh. I had no idea what that even meant when I first applied, or even that it was in insurance," she laughs.
Talent shone through, and soon enough Abi was off up the ladder, moving into a Client Executive role, and then into underwriting at AIG. "Probably one of the best reasons to be in this business is the people," she says. While at Marsh and AIG, she met memorable people who ended up at Delta Insurance…and when an opportunity arose, she didn't hesitate to make the move. "There's nowhere else I would have considered moving to," Abi adds.
Today, she's an underwriter, building on more than half a decade of experience, and advancing her understanding of various industries from her initial base of underwriting D&O and financial lines. "There was an incredible groundwork at AIG, but coming over to Delta provides a very different type of engagement in terms of understanding how the business of insurance actually works. There is transparency and visibility into operations, and the style of engagement with customers, especially in small and medium sized businesses is an appealing change in mind-frame."
With a keen interest in learning and taking on new knowledge, Abi relishes Delta's the niche focus. "You don't really know what you might enjoy until you try it. That's what makes exploring different industries and areas of risk exciting, like the technology liability space that Delta does so well."
That's not all the company does well. Abi says she appreciates being in a small team, with a flat structure making people and skills readily accessible. It's almost like learning by osmosis; "With all these intelligent people with diverse backgrounds and educations, you're constantly exposed to new knowledge and viewpoints…and often, it's about more than insurance, and you get to take that all on."
Set on her career in insurance, Abi is keen on working towards leadership and management roles, while exploring the various directions on offer at Delta. "There's no pigeonholing. It's a breath of fresh air getting involved in things wouldn't have otherwise had a chance at!"