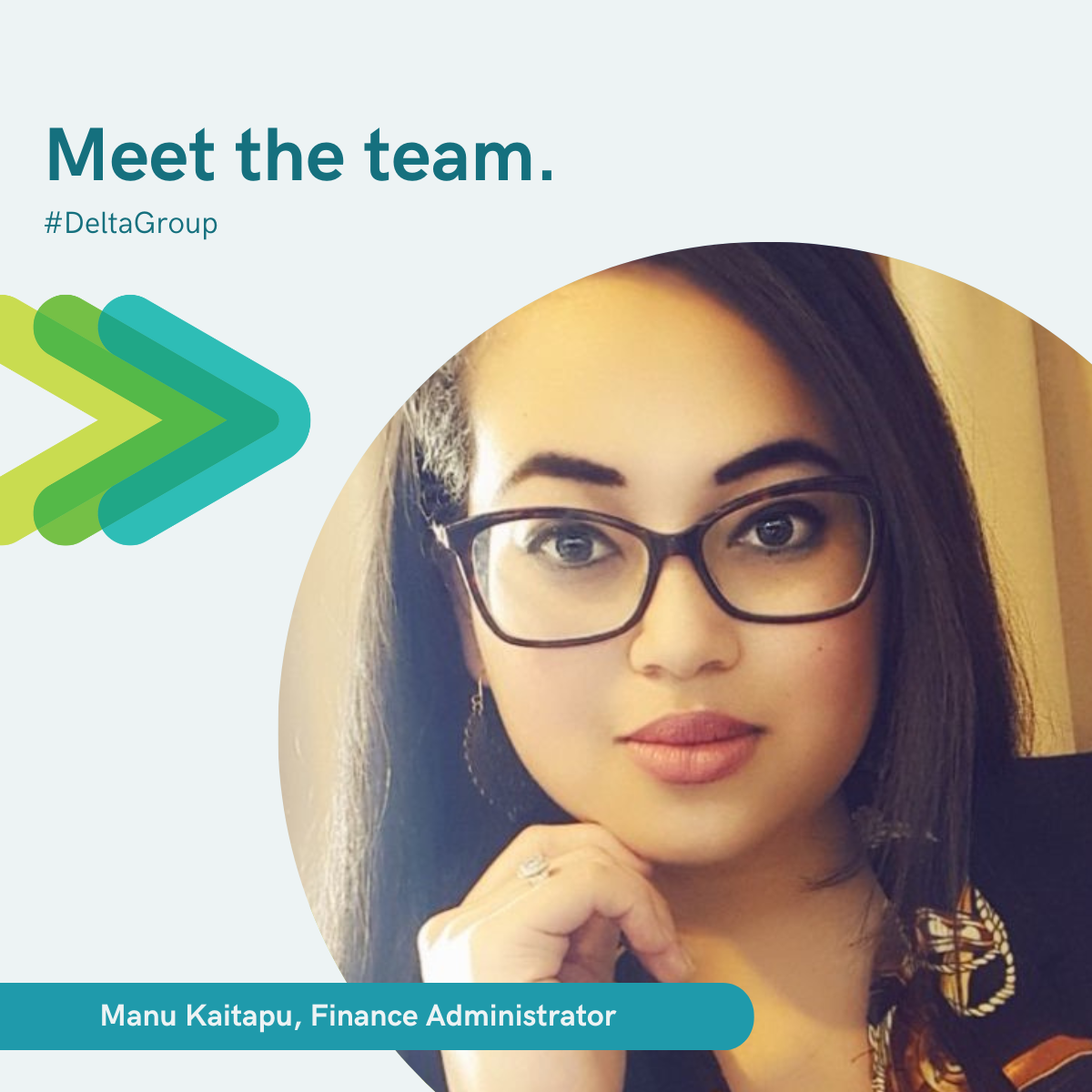 Delta Spotlight - Manu Kaitapu
As an individual who loves helping others, Manu Kaitapu has taken an interesting path towards the position she now finds so satisfying as Finance Administrator with Delta Insurance. "I was working with a community housing provider which meant being a resource officer, tenancy agent and support worker all in one. That involved interviewing people and matching available housing to their needs, then following up with rent collections. It was both rewarding helping people, and heartbreaking because sometimes the money just wasn't there," she relates. When the position at Delta became available in August 2022, she jumped at the chance and hasn't looked back. "I love being involved in making the wheels of Delta turn smoothly and effectively. Anything to do with accounts receivable, checking in on payments due to the company and administration around those and other matters, I'm the person here to help," she enthuses.
It's a good thing, then, that Manu is a bubbly, enthusiastic and friendly individual keen to get stuck in and provide support whenever and wherever required. "It's rewarding working at Delta because it is an exciting workplace with friendly people. I like the fact that people look after one another very well here, with interested and interesting folks, good humour and it isn't too formal either," she says, reserving special mention for group administration manager Lynne Webb. "She's been so supportive."
A graduate of Manurewa High School, Manu says after a gap year she considered going back to studies but was too keen to get into the real world and earn. That adds a further dimension to what makes her position with Delta so appealing. "It's great to be with a company offering such diversity of opportunity, and which offers multiple training paths in support of personal development," she smiles.
Looking ahead, Manu intends following her path into finance and administration, while becoming more versatile across multiple aspects of financial management by advancing her skills, studying and soaking up all the information she can. Outside the office, Manu is a dedicated and busy mum of three children aged between 2 months and 4 years. "Yes, that's challenging, but it's also the best!"